INNER JOURNEY & MASSAGE in BERLIN
INNER JOURNEY & MASSAGE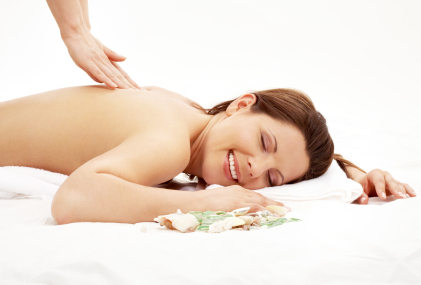 Verbally induced mental & emotional relaxation meets the art of touch ~ INNEREN JOURNEYS meet MASSAGE.
A gentle massage accompanied by the sound of a melodious voice, which playfully adresses the needs and likes of the mind and your feelings. You natural attention is guided into the deep realms of your soul, where peace, energy and joy reside. The needs of the body are taken care of manually and lightness of the heart expands in an unforeseen refreshing way.
Experience these two wonderful disciplines: Massage and Inner Journeys coming together to make you float and fly at the same time. Pamper yourself in a loving encounter with yourself. Discover paradise.
INNER JOURNEY & MASSAGE pure
2 hours journey & massage 180€
3 hours journey & massage 250€
Go to > Massages Overview
 makes contact in the INTERNAL TRAVEL & MASSAGE.