SOUNDMASSAGE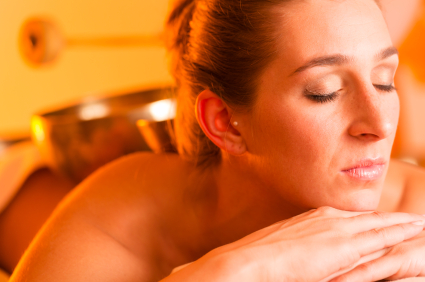 The SOUND MASSAGE unfolds with the body being clothed.
The sound massage with tibetan singing bowls is an excellent way to reliev physical pain, connect with yourself on a deeper level and to improve mental and emotional well-being. The rich overtones allow muscles to deeply relax. Once the muscular tension are released the waste of energy is reduced to minimum and a state of mental and emotional clarity can be easily reached in the way of getting out of mind patterns and seeing solutions about long-held problems.
According to Dr. Masaru Emoto's studies, water is a powerful carrier of informations: about 80 percent of our body consists of it, and for that reason it is important to feed our inner fluids with a positive charge. When a stone is thrown in a lake, it creates concentric circles. In a similar way works the Sound Massage: the bowls are placed on or near the interested area of the patient's body, and their high-frequency vibration will rub the cells and loose the stagnant tensions.
A session is recommended to all who are looking to alleviate physical pain ( joints/muscles/ back pain, digestive issues, high blood pressure) and it's origins as well finding & strengthening mental and emotional balance, mild phenomena of depression, insomnia, low self-esteem, defficulties with letting go of negative patterns and worries of everyday's life find a space in this treatment to improve in or even totally dissolve.
SOUND MASSAGE pure
solo treatments available starting at 120 minutes including resting time
Go to > Massages Overview